Five Tips for Making a Horror Movie on a Budget
Published on Oct 7, 2014 by James Gregory
Horror has been fertile ground for up and coming filmmakers for decades. James Cameron and Francis Ford Coppola got their start working on genre films for producer Roger Corman, Sam Raimi showcased his talent with the Evil Dead trilogy, and even Peter Jackson began his career with splatter classics like Bad Taste and Dead Alive.
A number of our Film program alumni have also found success in horror, including Rocco Nisivoccia Jr. Based out of New York City, Rocco has balanced his career in the locations department for major movie and television productions with his own independent film work. To date he's written and directed the zombie short Eat Me, and recently wrapped his first feature Zombies vs. Joe Alien - projects he attributes to the creative leeway that the horror genre presents filmmakers on a tight budget.
"The genre itself is the star, and that's why horror works so much better if you're independent," he says. "I might not have the money for big stars or locations, but what I have is the monster that you know – a zombie or an alien, or whatever else you'd want to use that people will instantly recognize."
The Zombies vs. Joe Alien shoot wasn't easy, however. It filmed for 16 days during a cold winter, with few resources, and using a crew of volunteers - but Rocco relied on the lessons he's learned during his decade in the industry to bring his script to life. That preproduction and focus is a lesson in efficiency, and he recently offered advice for other filmmakers thinking about making their own independent horror projects.
Write smart
Tell your story, but write what you can actually handle filming. Focus on your characters rather than big camera movements and setups because you just don't have the time or money to do that. For Joe Alien I wrote my visual effects scenes in a way that I knew I could make them work, with some things just being implied off screen and sound elements helping fill in what was going on. Also, be prepared to rewrite in case there's elements you can't control, like the weather. I had to change my script from outdoors to indoors because I could only shoot it in December and January.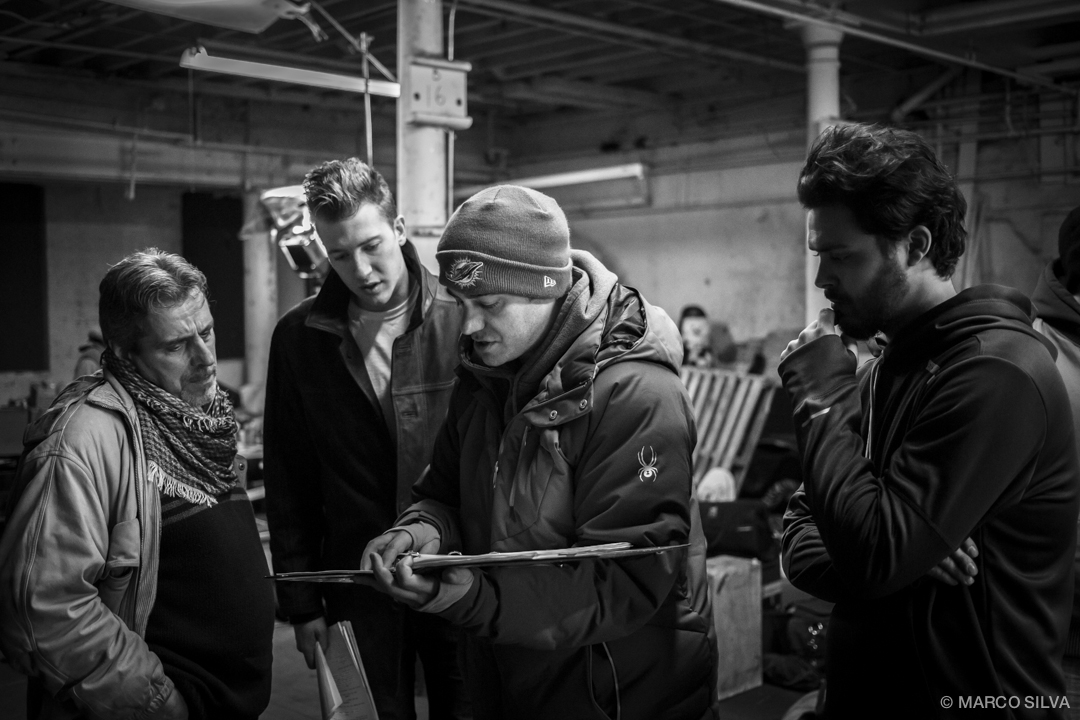 Build a good cast and crew
You want people who are going to stick around for the long haul – people you can fight with, laugh with, cry with, and bleed with. Those are the people who are going to be happy to work with you, then will want to come back on the next project. Mandy.com has been my friend for years, you'll find pages for your local area that list production people. Also ask your friends what their friends do. You might have someone tell you that they know someone who's into makeup that has been dying to work on zombies.
Then for casting it helps get an actor you trust on your side to help you go through the audition process for the rest of the cast. One of my producers Patrick Cooley is a great actor and a good friend. He has a real eye for acting, so we go through people until it feels right.
Spend your money in the right place
You think I'm going to say gear, but my first answer is food. I'm serious. You don't have the money to spend on the technical stuff, so don't worry about that. If I feed the director of photography or the camera operator well, they're going to be happy all day. Also, transportation - don't make anybody pay to come work for you. Take care of their travel costs to get to the set. Just a good meal and a tank of gas can do a lot for people and your movie.
Keep the enthusiasm up
As the director you can't be the guy who's tired or cranky. If you don't have a good attitude, keep everything positive, and treat your crew like gold they're not going to follow you. You have to be the leader and show that you're having fun. I might take a moment for myself to be frustrated, but I won't let anyone else see that. I've had the same crew for the past three projects working for nothing because I took good care of them and was always optimistic.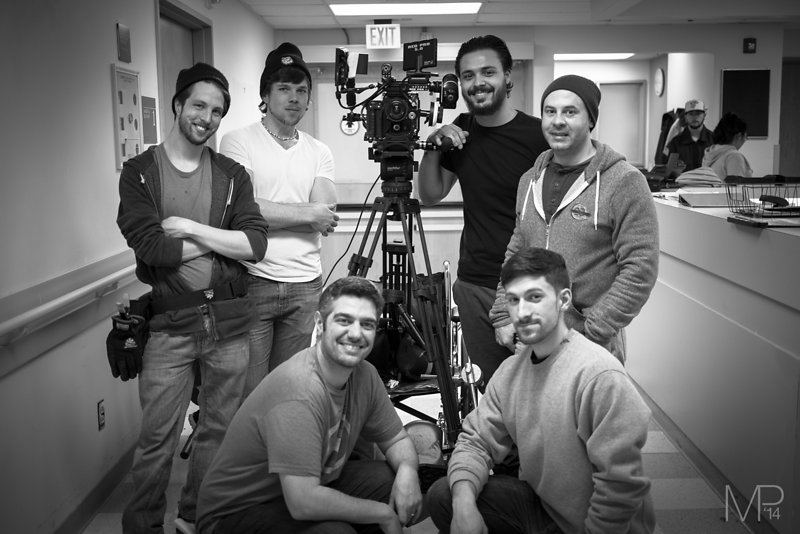 Get people to see your work
Film festivals are a good route, but social media is also another big one. Go on Twitter and look at the different horror distribution companies out there and what kind of movies they're putting out, then get in touch with them. Don't be afraid to contact anybody from the little guys to the big guys. What's the worst they can say? No? It happens, but believe in what you're doing and someone will like it. My biggest piece of advice through all of this is to be patient, these things take time, and it's okay that it takes time. It's all a learning process.