Frank Scheuring's Skate-Punk Documentary Brings Him Full Circle
Published on Jan 6, 2016 by Stephanie Rizzo
Frank Scheuring was 13 when he happened to wander onto the back end of the Cedar Crest Country Club.
"The place was a few miles away from where I lived, straight through the woods," says Frank. "A friend of mine discovered it, and to this day I still don't know how."
From a glass and concrete office building off highway 66 in the suburbs of D.C., Frank, now in his 30's, describes hiking his bike through the Northern Virginia scrub forest, riding where he could, and crossing a creek that cut off his direct path. It sounds like something out of one of those movies where a bunch of kids find an old map in the attic. But for Frank and his buddy, the treasure wasn't a cache of gold or an old pirate ship. It was a massive steel half-pipe.
"We'd sit and watch the older kids skate. I only went there a handful of times, but it made a big impression on me. I'd always had an interest in music, but the first time I ever heard Metallica was at Cedar Crest. It was mind-blowing."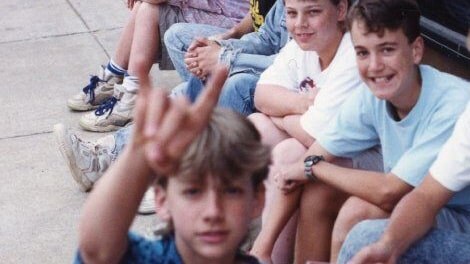 Frank Scheuring (foreground) around the time he discovered the Crest ramp.
Though well-established on the West Coast by the 1980's, skateboarding was still considered a fringe pursuit, one that was slow to make its way east. Amazingly, the vert ramp scene had gained a foothold in the D.C. suburbs, spurred on by its close proximity to a thriving punk and hardcore music scene.
"It makes complete sense," says Frank. "These skater kids weren't going to listen to Mozart while they were skating. They wanted something fast and aggressive."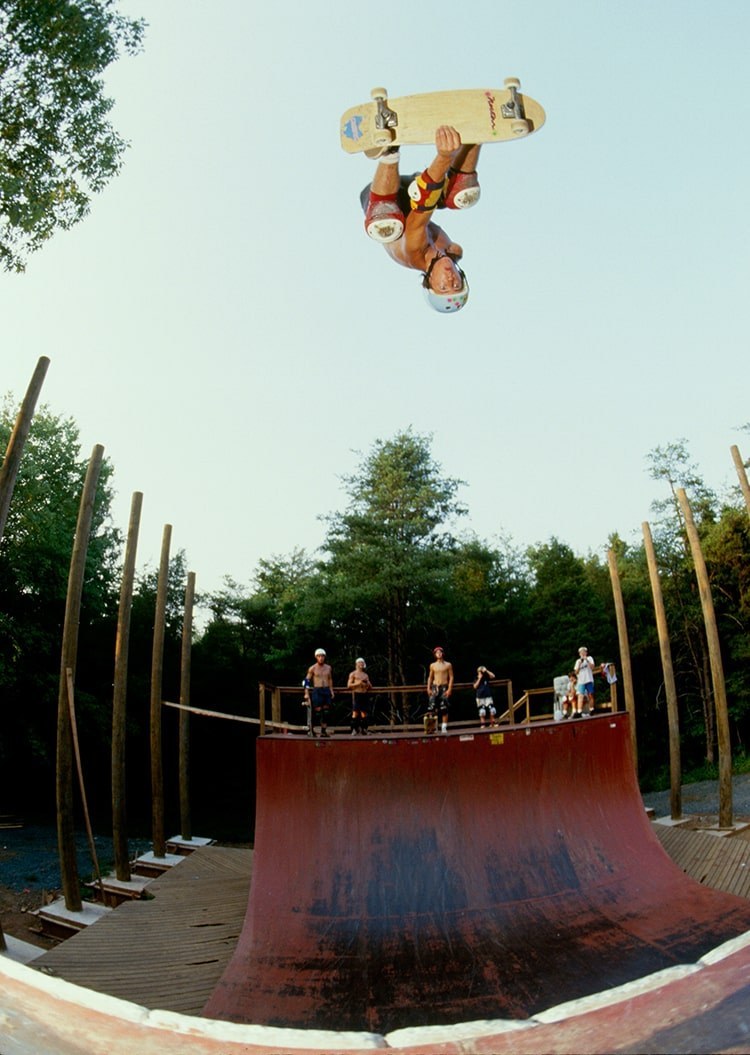 Resse Simpson grabbing big air off the Crest ramp's vert.
Built in 1986, the Cedar Crest Country Club ramp (known colloquially as the Crest) was the brainchild of Mark Hooper, a local skater whose dad, Eugene, owned the country club. Eugene agreed to provide an architect and finance construction on the condition that Mark and his friends handled the labor. One of those friends was Mike "Micro" Mapp, who would go on to build professional ramps for the likes of ESPN and Pharrell Williams. With the support of the Hooper family, the crew set out to build the biggest, baddest ramp the east coast had ever seen.
By all accounts, they succeeded. The ramp was a perfect combination of size, transition, and vert. The steel surface was far superior to traditional (and often uneven) plywood ramps. Steel equated to speed, which in turn equated to skaters getting more air. Word of the ramp spread throughout the international skating community, attracting visitors from as far as Europe and South America.
During its seven-year reign as the destination skate spot on the East Coast, the Crest ramp would host skateboarding pioneers like Tony Hawk, Allen Losi, Rob Mertz, Bucky Lasek, and Tony Magnusson. Drawn in by its reputation as a skate mecca, bands flocked to the site, punk rock echoing through the surrounding woods late into the night. GWAR, Root Boy Slim, Government Issue, and Scream (featuring Dave Grohl on drums) all played shows on the deck of the ramp, and the area became a hub of the zine culture that dominated the period.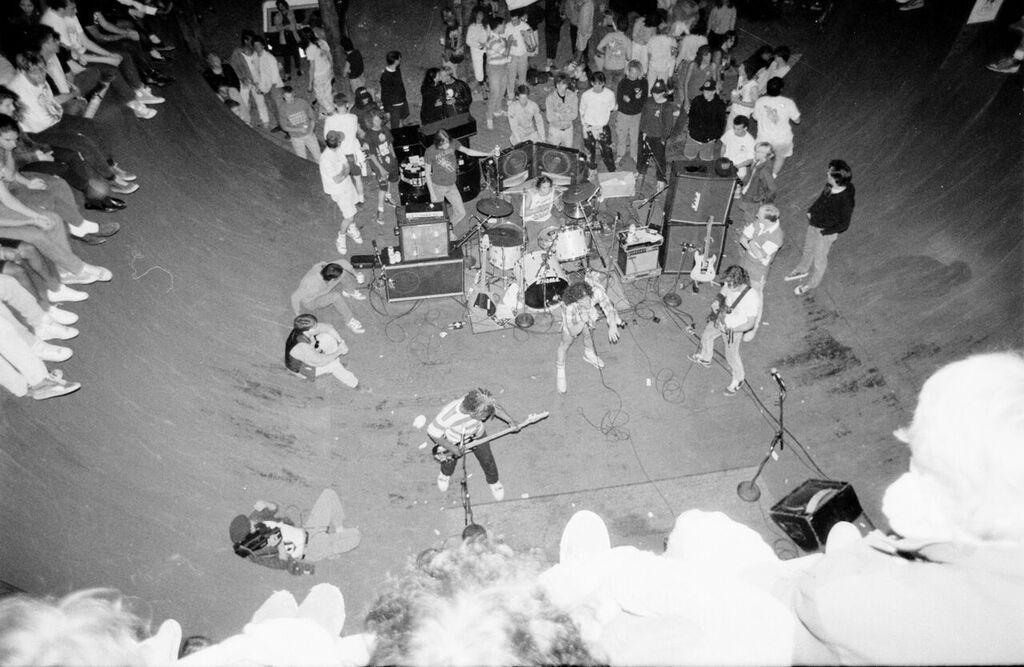 Scream was just one influential band to come out of the DC punk scene.
By the time Frank stumbled upon the ramp in 1990, he'd already been playing guitar for about three years. His older sister was into hair and glam metal. "Bon Jovi is still a big deal in our household," he laughs. But the music he heard that day was something different, something raw and heavy. Less than a year later, Frank would start his first band.
"I started playing metal because of that experience. I started listening to bands like Metallica, Slayer, and Anthrax. Within a few months, I had my first professional gig."
Not long after Frank's visit, the Crest ramp would be shut down due to foreclosure, a major loss for the D.C. skate and punk scene. Frank would continue to foster his love of music, playing in bands throughout middle and high school. Later, that same love of music would lead him to enroll in Full Sail's Recording Arts program.
"I originally wanted to mix music, but after taking a class on audio post I realized that I could transform my love of television and movies into a career. I was already married with a young son, so I thought that might be a better choice for a lifestyle in that the hours might be less demanding."
15 years after graduation, Frank has turned an interest in post-production into a thriving career, although he admits that he was wrong about one thing: The hours turned out to be more demanding than he expected. Despite a rigorous schedule, Frank still finds time to mentor Full Sail grads and students interested in audio post. Later this year, he'll be honored for his contributions with an induction into Full Sail's 7th Annual Hall of Fame.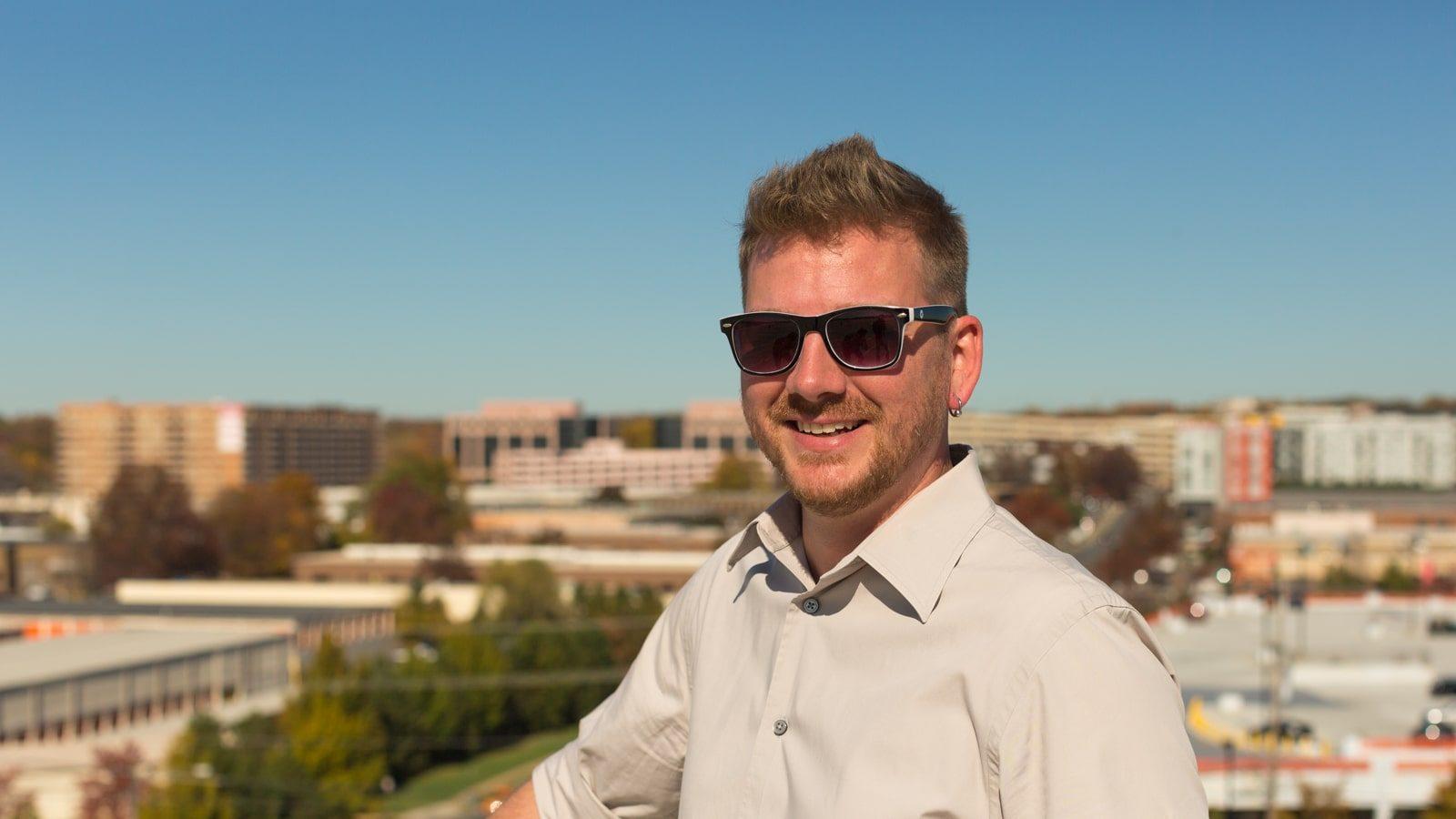 As co-founder of Capital Post Production, Frank's roster of clients include National Geographic, Smithsonian, Discovery, and PBS. He's worked on a slew of distinguished documentaries and series, including StarTalk, Bomb Patrol: Afghanistan, and the award-winning Discovery Channel mini-series Planet Earth.
"Being able to express yourself in some form of art is really important" he says. "My work is about creating an environment through realistic sound. It's like a puzzle, where I get to build something out of a pile of pieces."
It's been nearly three decades since his discovery of the Crest ramp, yet Frank has never quite been able to shake the magic of the place. It's a feeling shared by most of the people who were around at that time. Last year, he was talking with a filmmaker friend, Mike Maniglia, who mentioned wanting to make a documentary about skateboarding at the Cedar Crest Country Club.
"It was an idea he and Mike Mapp had been playing around with for about three years. I couldn't believe it. I immediately wanted in. We started looking at aspects of the story, and I just started calling people to set up interviews. As soon as we lined up GWAR, doors started opening up for us."
Blood and Steel: Cedar Crest Country Club is currently in post-production and is set to make its debut later this year. In addition to mixing the audio, Frank is serving as a producer on the film, something he'd like to try more of in the future. For now, he's grateful to be able to bring a sense of the Crest ramp's legacy to a new generation of skaters and musicians.
"It was seven years of mayhem, and amazing things came out if it. A lot of the influences are still being felt today," he says. "And personally, it was such an influence on me. Getting into that music scene eventually led me to Full Sail, which eventually led to a career in audio post, and here we are. If I can come out of the other side of this telling the story right, I'll be happy."