Full Sail Cybersecurity Educators Win Golden Bridge Business and Innovation Awards
Published on Aug 26, 2021 by Abby Stassen
Full Sail is committed to bringing real-world education to its technology students. One of the ways we do that is by finding accomplished educators who are also industry leaders. This year, two educators in Full Sail's Cybersecurity degree program have won Golden Bridge Business and Innovation Awards.
Full Sail's Cybersecurity program provides students with hands-on, relevant learning opportunities that reinforce technical skills in vulnerability assessments, threat detection, incident response, and compliance. Alongside Globee winners like Dell and IBM, Full Sail Cybersecurity instructors were honored with Globees in the Technical Cybersecurity Professional of the Year category. Mario Bardowell won a Bronze Globee ("Inspiring Students to Pursue Continued Learning and Growth"), and Ean Meyer won a Gold Globee ("Serving as a Vessel of Knowledge for the IT/Cybersecurity Community").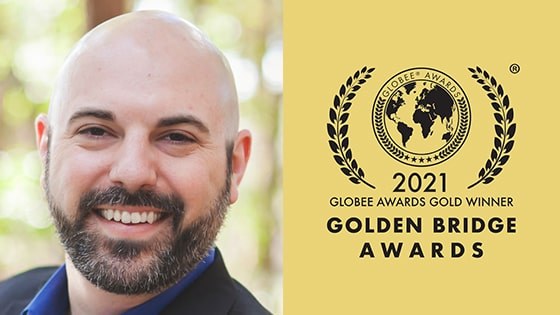 Gold Globee winner Ean Meyer
Ean Meyer is a resource for his Full Sail students and the cybersecurity community at large. In addition to teaching two of Full Sail's Cybersecurity courses, he is the Associate Director of Security Testing and Assurance for Marriott Vacations Worldwide. There Ean works to support cyber security initiatives with his team through testing and evaluation. He is also the co-mentoring lead of The Diana Initiative, a conference focused on women, diversity, and inclusion in the Information Security industry, and the president of BSides Orlando, an organization that provides resume reviews, mentorships, career coaching, and more to IT professionals.
At Full Sail, Ean lends his expertise to Securing Systems and Data and Introduction to Cryptography. In Securing Systems and Data, students learn how to assess risks and create security plans for cloud and intercloud security issues. The course also focuses on compliance, regulations, and business needs. In Introduction to Cryptography, students apply the appropriate trust models and encryption techniques to data that's both at rest and in transit to typical security implementation.
Ean begins each of his classes with a discussion about a current cybersecurity event, and in December 2020 he shared his experience with the massive SolarWinds cyber-attack. Ean's industry experience working in the field while teaching helps prepare students for what they will encounter as they transition to the workforce. Ean also uses his work in the information security community running incident response tabletop exercise workshops for Wild West Hackin' Fest, a popular information security conference, to further educate students about real-world incident response and risk mitigation.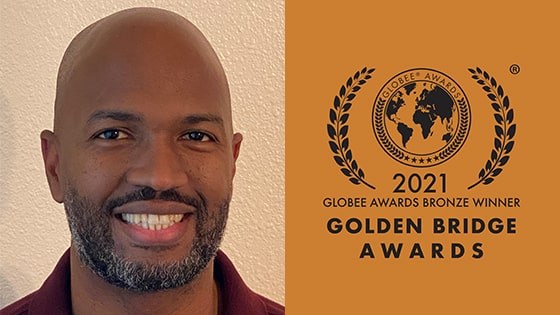 Bronze Globee winner Mario Bardowell
Mario Bardowell brings more than 10 years of industry experience to his Cybersecurity course. He's currently a Senior Vulnerability Researcher for a large media entertainment company, where he assesses cyber vulnerabilities in his employer's ecosystem, then shares his findings to help the company mitigate those risks. He also has professional experience working for Cybrary, Leidos, GrayRobinson, P.A., and Core & Main. He was involved in several mentorship programs before arriving at Full Sail.
His experience as an enterprise defender comes in handy when he's teaching his Network Security and Software course: Mario shows students how to secure and validate networks against threats and attacks, respond to malicious network access, and operate the tools and software needed to maintain network integrity.
Full Sail is proud of our educators' accomplishments, and we look forward to continuing to give our students the best technology education possible.