Full Sail Student, Grad Invited to UN Foundation's Social Good Summit
Published on Sep 30, 2013 by Christine Janesko
A Full Sail student and grad were part of a small 'games for good' development team invited to the UN Foundation's Social Good Summit that took place Sept. 22 - 24 in New York.
Entertainment Business master's student Cesar Munhoz and Entertainment Business master's graduate Courtney Garrett were at the three-day conference to spread the word about The Solar Games, a social impact mobile game project.
The Solar Games, by goodXgames, is a kart-racing game with the dual mission of being fun to play and helping to bring affordable solar energy projects to Haitian schools and hospitals.
The freemium game will offer in-game purchases, such as music, comedic back seat driver commentary, and kart upgrades. GoodXgames will contribute 50 percent of the game's profits to a no-interest microfinance fund to help rural Haitian communities afford solar energy.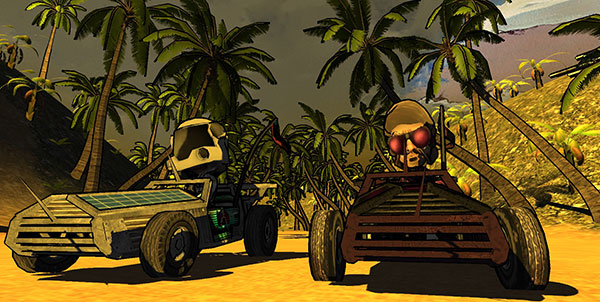 The project is the brainchild of Bradley Bulifant, a solar energy developer who is part of the Energy Access Practitioner Network, and Full Sail Game Design master's grad Steve Brown, the game's producer.
In all, 10 Full Sail graduates and 17 Full Sail students have contributed their time and talents toward the development of the game in the areas of programming, game design, game art, audio production, marketing, web development, and video production. Five Full Sail faculty members have served as advisers on the game.
"The Solar Games is the first video game that is part of a UN Foundation–Indiegogo partnership," says Bradley. "The conference for us was about finding new ways to use technology to create real change, and what we found at the event when we got there [is that] some people have heard about us and were talking about us, and we were part of the potential solutions that were talked about at the conference."