Game Development Grad Andrew Zeck Goes Mobile
Published on Nov 10, 2014 by Sean Kantrowitz
Andrew Zeck is making it easier – and safer – to get the party started. As ride-sharing services like Uber and Lyft continue to grow in popularity in cities across the country, the 2008 Game Development grad has taken that idea a step further with Saucey, an iPhone app that lets users (over the age of 21) purchase alcohol and have it delivered right to their doorstep.
Launched in May of 2014, Saucey's concept is pretty straightforward: users notify the app of their location, choose their items, make their cashless payment, and receive their delivery within a 20-to-40-minute window. Andrew and his two partners currently offer the service in Los Angeles and San Francisco, but have plans to expand to at least ten more major cities by the end of next year.
"We surveyed the market and saw that there really wasn't much out there for competition," Andrew says. "We pitched the idea to investors as 'the Uber for alcohol.' It seemed like a very tangible, solid idea that we could execute quickly, and I started working on a prototype shortly after."
Though Andrew had hardly thought of mobile development as a potential career option while in school (he graduated before the App Store even existed), making the transition over from the world of game programming proved to be relatively smooth.
"If you can program games, you can program anything. Once you have dealt with all the challenges that come from programming an interactive simulation and actually having to worry about performance and code profiling, application development seems easy," he says. "Full Sail does a really good job at teaching you how to teach yourself, and as a programmer, that's an essential skill."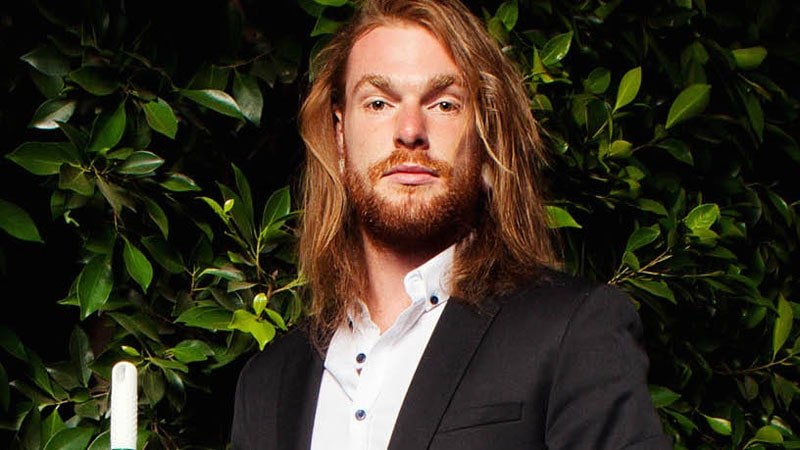 Since Andrew built the entire platform while he was also working to build the company, he was able to create an infrastructure that put a specific focus on the tech-side of the business – a distinction that he says has helped set Saucey apart from other apps. And as any app developer knows, the work doesn't stop once a project goes public.
"Since the initial 1.0.0 release, we've delivered four updates, including promo and referral codes, deep product linking, and cocktail packages," Andrew says. "We also have a ton of cool new features planned for this year, so we want to keep the product evolving and be very responsive to customer feedback and suggestions."
Andrew stays busy handling the company's general operations as well. He developed a vendor application that retail store partners use to accept orders and manage inventory, and Saucey also manages their entire driver force, which requires several jobs that run to generate notifications to dispatchers if anything is running slower than expected or if something has gone wrong. Combined with maintaining the company's analytics/reporting and the fact that all three co-founders help to dispatch deliveries a few nights a week, Andrew's schedule is certainly packed. But he's not complaining.
"I love beer, I love working on my own terms, and most of all, I love making people happy. I'll still regularly deliver orders, and everyone is excited when you bring booze to their front door – especially if you're having a party," he says. "We've done everything from $6,000 orders in the [Hollywood] hills to bottles of wine at parks for picnics. People getting really excited about what you do is always rewarding."