Grad Joey Skatell Uses Technology to Bring Wineries and Buyers Together
Published on May 9, 2014 by Full Sail Blog
Joey Skatell will be the first to tell you that there is a very long list of things he's not good at. "I know where my weaknesses are and I have a lot of them," he says with a laugh. But behind that unabashed humility is a wisdom he hopes all budding entrepreneurs develop. "The best advice I can give is to not be afraid of the things you cannot do."
Why? Because those things can be outsourced.
In the years since he graduated with his Entertainment Business Master's degree from Full Sail, Joey dipped his toe into the ocean that is Hollywood's crazy entertainment machine, but landed instead in the wine industry. With a story that reads part happenstance, part ingenuity, Joey started doing some freelance marketing for a winery owner who eventually tasked him with the challenge of unloading about 20-50 cases of wine.
"I thought back on the distribution class I took at Full Sail and reached back out to a network I had previously researched," he says. "I ended up selling his whole allotment of wine—1200 cases— to a Chinese buyer. The winery was ecstatic and I was already thinking about how to duplicate the model."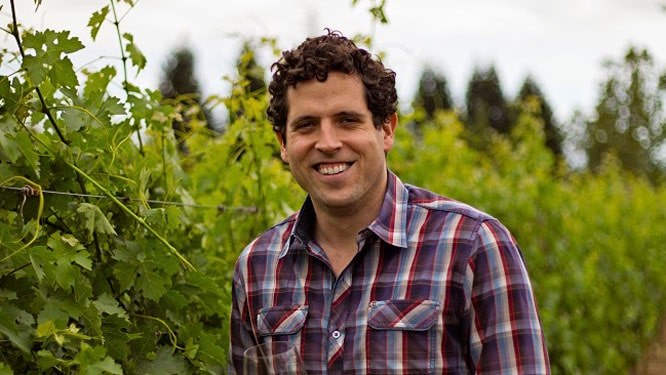 Joey joined forces with his winery partner and began reaching out to other wineries with the same problem: big allotments of wine they wanted to unload pronto. Soon he was running a wine brokering business, Global Wine Alliance, and now works with wineries all over the country and the world. "In every major wine region, in fact. There are 15,000 different wines in our portfolio from 500 wineries."
Thanks to the digital age, Joey is able to bypass the old face-to-face method of wine brokering and now uses technology to bridge the gaps between wineries and buyers. Joey recently began working with SpotWine, a single-serve wine pouch concept that uses a proprietary pouch and preservation system called VierTek.
He also leverages technology to outsource as much as possible. "My secret sauce, or my competitive advantage, is using freelancers," Joey says. "The courses I took at Full Sail—Marketing, Mobile, and Distribution—may not have made me an expert in any of these subjects but they have allowed me to talk the talk with the people I need to hire. Using Elance, I know I can find any single person for any single job immediately, at any time of the day."
Joey's company's outsource list includes virtual assistance, programming, graphic design, legal assistance, and copywriting. 80 percent of those jobs are given to people living in the US. "We run our business very lean. This is the most cost-effective way to do everything," Joey says. "And it frees me up to do what I need to be doing. I learned that you don't need to be a master at everything."