Just Launched: Sports Marketing & Media Grad Chris Hunt
Published on Mar 14, 2014 by Amy Cassell
Name: Chris Hunt
Degree Program: Sports Marketing & Media (Online)
Graduation Date: March 7, 2014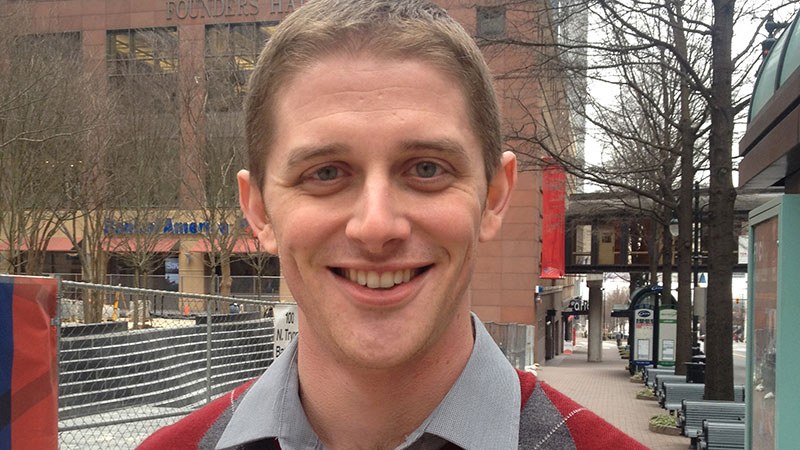 First Job: I started this Monday [March 10] as an Inside Sales Consultant with the Charlotte Bobcats NBA franchise here in North Carolina. I'm selling suite tickets and season ticket packages by talking directly to prospective customers on the phone and giving them arena tours. My degree is definitely going to help me – even though I'm not directly marketing a product, I'm selling it, and the Sports Marketing & Media program has made me more prepared to make that product appealing to the customer.
How You Got Your Foot in the Door: I've been interning with the Bobcats since September in the Community Relations department, which has involved promoting the Charlotte Bobcats organization outside of the arena. We were working on a program called Dunk Hunger, where anyone who donated cereal (which we brought to a food bank) was entered into a raffle for courtside seats. Apparently I was selling the raffle tickets quite well and someone in sales took notice and asked my supervisor if they could approach me. They asked if I'd ever given sales a thought, so I interviewed with them, thought about it for a month, then committed to the job. It's definitely one of those stories where internships do pay off, so I was pretty happy about that.
Before Graduation: The Bobcats internship is the only one I've had. I applied three times before I got a call back, so persistence is key. It was difficult juggling the internship with school. It didn't leave much time for a personal life but it was definitely worth it.
Down the Road: Within the next year, I'd like to see myself promoted from Inside Sales Consultant to potentially a group sales or Account Manager position.
Long-Term Goal: I wouldn't be opposed to possibly one day reaching the Vice President of Season Ticket Sales position. I also wouldn't count out going back to Community Relations, because I really enjoyed that while I was there. The sky's the limit!