Meet the Digital Cinematography Program's New Camera: The Sony FX6
Published on Sep 9, 2022 by Abby Stassen
The Digital Cinematography degree program teaches entrepreneurial aspiring filmmakers how to become multi-talented visual storytellers for their own documentaries, independent films, web content, and more. The program supplies students with top-notch equipment that they can keep after they graduate, and the latest entry in the degree program's arsenal is no exception. The Sony FX6 is a full-frame cinema camera that helps Digital Cinematography students create on-camera stories at a professional level.
The Sony FX6 packs the high-end specs of large cameras into a smaller, lightweight body that's perfect for solo shooting. Students can build complex sound stories with multi-channel XLR audio, use built-in ND filters to prevent overexposure in bright lighting, and enjoy exceptional performance in low-light settings. The camera also has a dual-base ISO and a superior auto-focus system, among other features.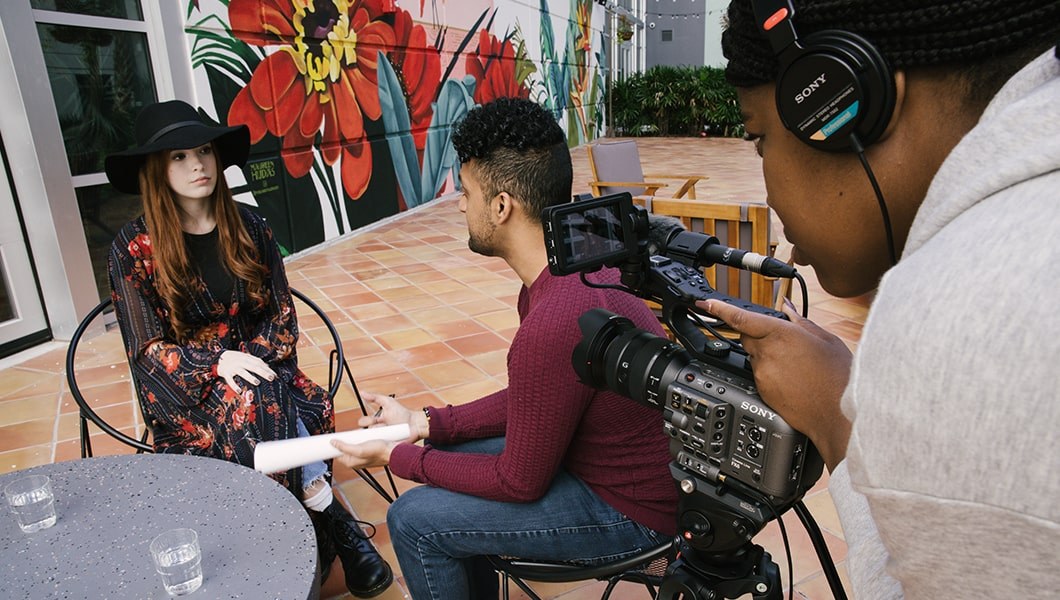 The Sony FX6 is opening new cinematic doors for Digital Cinematography students.
Having the Sony FX6 helps students bring their projects to the next level, but it also helps them compete if they look for work on outside productions. Digital Cinematography course director Randy Baker says that entering the market with a competitive camera has already paid off for a few students.
"I have a student working on a television show, and I have a student working on a feature film, and they got on board as Production Assistants. But we told them to tell the production manager and the director, 'Hey, I have a Sony FX6 camera. If you need any behind-the-scenes footage, I can do that'… Now all of a sudden, they're shooting behind-the-scenes footage for the feature and the television show, and they've had the camera a month. So this camera opens up so many other doors for them in the production industry," Randy says.
For more information about Full Sail's Digital Cinematography bachelor's program, visit fullsail.edu.