Students Set Up PA, Lights, Rig for Mini Concerts Each Week
Published on Jun 7, 2013 by Full Sail Blog
On any given Tuesday or Thursday evening, take a peek inside the Full Sail Live 1 venue, and you'll see a full live production crew busily setting up for a music performance. The lighting, audio and video technicians and stagehands are all students in the Show Production Bachelor of Science degree program, practicing their live production skills with real bands.
Over the course of their 21-month program, Show Production students participate in 13 of these live labs as practice runs for the real world. Check out some of their careful preparations.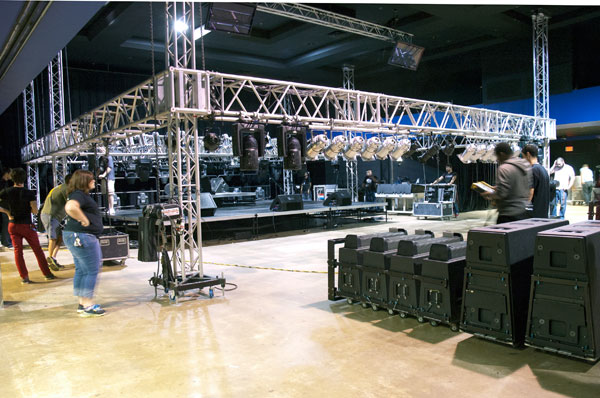 Students get ready to raise 'the rig,' which holds the lights and the PA system. Students have already added colored gels to the stage lights and checked their electrical connections, and installed chains to support the PA system. Before raising the rig, students must ensure that weight is evenly distributed and that the electrical motors that run the rig are working properly.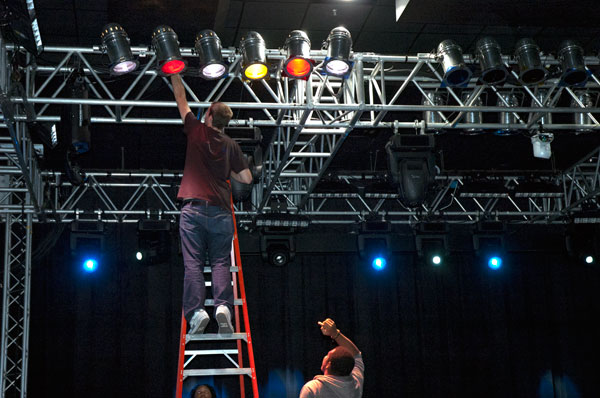 Once the rig is up, the lighting crew focuses the lights so they hit the stage in the right place. The Full Sail Live 1 stage has 27 moving lights, 14 LED fixtures, and 48 conventional lights.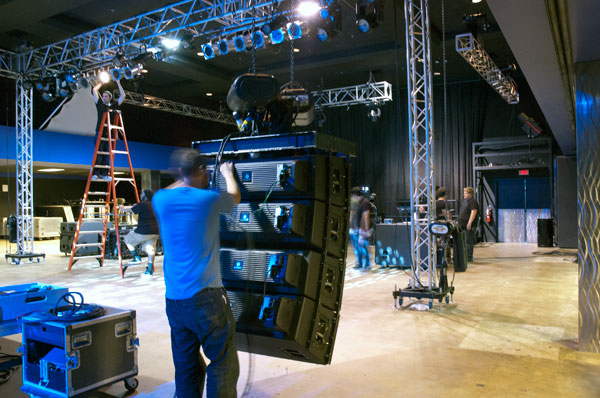 A student checks the cabling on the house left PA system and gets ready to "fly the PA" – which involves raising the PAs to a specified height using chain motors. After raising the PA, he will check its height with a tape measure. Both PAs together with their motors weigh roughly 400 pounds.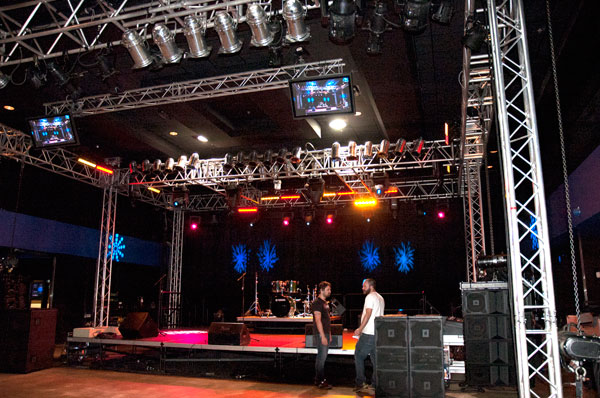 The rig is set, and the lighting, video and audio crew do last-minute tests of their monitors and equipment. They are now ready for the band to set up.
"This is what they've been working toward since day one," explained Barry Phillips, Lab Specialist for Show Light Engineering, who was overseeing the night's performance. "You've got all the classroom work, the theory and practicing working with the individual components, individual consoles, and now we're putting it all together."