What's Your Job? Assistant Program Director/Music Director for Radio
Published on Nov 6, 2013 by Full Sail Blog
Working in radio may not be a career path that immediately comes to mind for a lot of students studying Recording Arts and Music Production. However, if you ask Recording Arts grad Nadine Santos, it's a natural fit with exciting opportunities.
Nadine is the Music Director and Assistant Program Director for 92.3 WNOW-FM in New York City, the number one radio market in the U.S.
"I probably have one of the coolest jobs in the music industry. I am the liaison between artists, management and record labels, and the station. My main job is to decide what we play on air. I schedule every single song, every single hour. I get to break new artists," says Nadine. "I really control the sound and feel of the station on air."
Along with setting the music schedule, Nadine works on promotional events with some of the biggest heavy-hitters in the industry.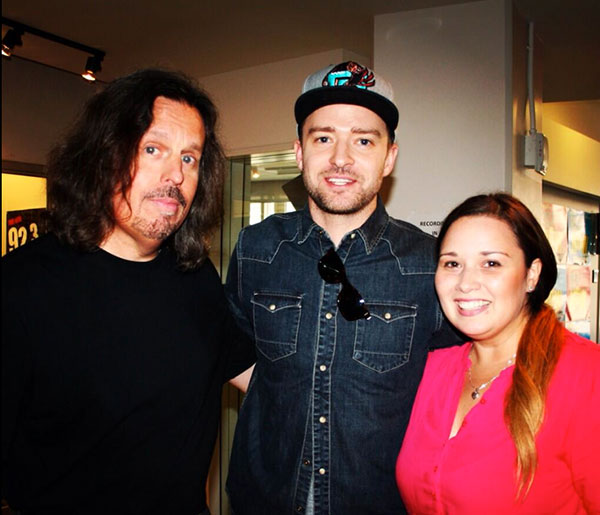 "Any artist that walks through the building comes to see me first, so I build a lot of relationships with them," says Nadine. Not long ago, the station had Lady Gaga in the studio. "We did a whole interview with her," says Nadine. Nadine and 92.3 have also done promotional events with Demi Lovato, Katy Perry, Selena Gomez, Macklemore, Ryan Lewis, Justin Timberlake, and Jay-Z. "I've worked with Jay-Z on numerous projects, concerts and events," says Nadine.
Many of 92.3's promotions are exclusive events. "We do a lot of money-can't-buy experiences with artists, where you can't buy tickets to get in," says Nadine. For instance, the station ran a contest in July in which Macklemore and Ryan Lewis performed on a yacht on the Hudson River for 250 winners.
"It's things like that that we put together," says Nadine. "It's really my job to secure artists and come up with these ideas."
Because of her exposure to managers, and artists, Nadine says she has a unique window into the music industry. "Being a music director, my opinion weighs a lot," says Nadine, "because at the end of the day, they need radio. I'm lucky to have some great relationships and partnerships where they trust my opinion."
Nadine got her first big break in radio in 2002, a year after graduating from Full Sail's Recording Arts program. At the time, she was working at another New York City radio station, Power 105.1, where her job was answering the phones. One day when the creative director was swamped, Nadine offered to help. "I started cutting up some audio using ProTools, and he was floored," she says.
After that, Nadine began producing promos on a regular basis and continued to take on more responsibilities. "I can tell when stuff is not mixed properly; it's things like that that give me the upper hand," says Nadine.
Nadine says Full Sail grads shouldn't overlook radio as a viable career option – especially since there are multiple radio stations in most cities in the country.
"Radio is really like a hub for the music industry, so I interact with record labels; I interact with artist and producers," says Nadine. "They can utilize the skills that they get in school as recording arts students or as music business students. It's really just entrenched in everything that's going on in the music industry."