What's Your Job? Set Lighting Technician
Published on Oct 24, 2014 by James Gregory
Film lighting isn't just about making the actors and environments visible to the camera, it's about helping to enhance their presence and ultimately color the mood of a scene to fit the director's vision of the subject matter. Action films and comedies are often brightly lit to showcase their spectacle or physical humor, horror movies rely on a lack of light to increase their tension, and dramas can benefit from subdued or warmer tones to convey a historical period or sense of reflection.
Crafting the appropriate lighting setups for a production falls on the director of photography and their crew of lighting technicians. It's meticulous work that relies on the right combination of lights, stands, filters, and other specialized gear - but that's exactly what attracted Film (2001) and Computer Animation (2003) graduate Danny Gonzalez to the field over a decade ago.
Danny has operated in such roles as lighting tech, gaffer, and electrician on projects like Mad Men, Alice in Wonderland, Captain America: The Winter Soldier, and this fall's Gone Girl. He recently opened up about his start in the lighting department, and offered advice to others about attitude and safety when pursuing this path in the industry.
Full Sail: Were you focused on lighting when you were in school?

Danny Gonzalez: When I first went to Full Sail I thought visual effects were what I wanted to do, but as I went through classes I found I really liked lighting and cinematography and leaned towards that. What grabbed me the most was how much fun I had with it, being hands on and realizing how much you could do to the mood of the scene just from how you lit it. You can tell a story just with light.
FS: What's a typical day in the lighting department like?

DG: You have to be ready and able to go from zero to a hundred percent at any given moment. On a film set you're going to have lulls where you've done your lighting setup and then you're waiting for all the other elements to come together, but when everything's ready you have to be able to quickly focus and snap to work again. You'll be back and forth like that all day for 12 hours, and it's about being able to stay focused and anticipate what people need.
FS: Safety is a huge factor when you're dealing with the amount of electricity it takes to light a scene, how challenging is that aspect of the job?

DG: It's a big part of our responsibilities on set and as you work in certain scenarios you'll get a feeling of how important safety is and how to better prepare for it. I was on Pirates of the Caribbean: On Stranger Tides and learned a lot from the experience of being around so much water and wind. We were in Hawaii shooting on the main ship and the weather could change on us at any moment. We actually had a guy placed two miles out in the ocean giving us updates on any storms, and one time these 60 mile an hour winds came out of nowhere in a matter of minutes. When those things happen it's about having a plan in place and knowing how to act accordingly to protect the gear and keep everyone safe.
FS: One of your most recent projects was Gone Girl, what was it like working with a director like David Fincher who has such a strong visual style?
DG: Gone Girl was one of the most rewarding experiences for me because Fincher makes everybody want to bring their best game. He's such an interesting filmmaker to work with, just the amount of knowledge he has about everything around him is impressive. He's complete in that he knows how to direct actors, he knows how to block shots, and he knows how to shoot and light.
One of the things I most loved about working with him was that he was as concerned about the picture quality and lighting as the director of photography would be. We used a lot of available light, so it was extremely low light levels which is definitely his style and a lot of fun for me because of the way things look when they're underexposed. Projects that you can learn from are what keep you passionate and wanting to do more.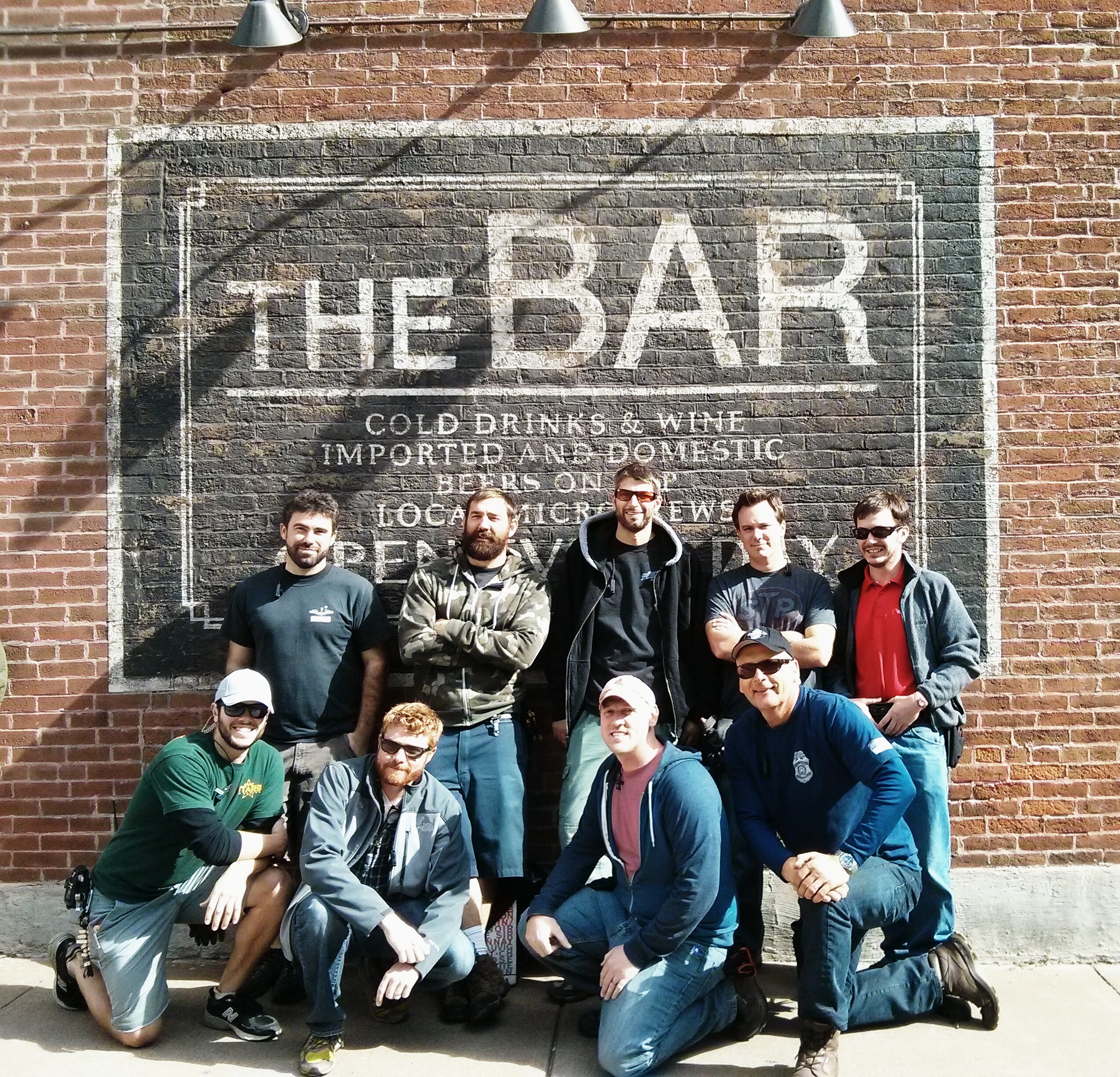 Danny Gonzalez (front row, far left) on the set of 'Gone Girl.'
FS: What are the current opportunities like for someone wanting to get into lighting? Do you have advice on how to get noticed?
DG: There's a lot of positions open for people who want to do these jobs, you just need to be really solid, hone in on that craft, and get your technical skills down. Your chances are greatly increased if you learn a specific skill and become proficient at it - people will notice that and you'll move up from there.
On set I can always tell the new guys who are going to be good. You have to be a go getter more than anything else, and always have a good idea what the director of photography and gaffer want at any given time. Keeping an eye on what's needed and staying in somebody's pocket - those are people who are going to make it. Pay attention and hustle, and there's always going to be opportunities.