Audio Engineer Brandon Blackwell on How to Keep the Ball Rolling as a Freelancer
Published on May 24, 2017 by Stephanie Rizzo
After graduating from Full Sail's Show Production degree program in 2013, Brandon Blackwell got his start working as a production assistant for musician Ray Chew, who has served as the music director for shows like Showtime at the Apollo and American Idol. Ray was instrumental in helping Brandon build a name for himself in the audio world. When Ray left his home base in New Jersey for a few months to work on Dancing with the Stars, Brandon had an opportunity to take a one-off gig mixing monitors for Ne-Yo on The Ellen Degeneres Show. That one job was enough to get Brandon hooked on freelance. So, with just his reputation and a few industry contacts, Brandon left his job as Ray's assistant and moved to working freelance full time in 2015.
Since then, he's amassed an impressive roster of clients including TLC, A$AP Rocky, Puff Daddy & the Bad Boy Reunion Tour, and more. Most recently, he mixed monitors for Big Sean's performance at the MTV Video Music Awards. We caught up with Brandon the week after the awards to talk about his success. Here are his best tips for live engineers looking to strike out on their own.
It's not enough to build bridges, you have to maintain them.
That gig on Ellen allowed Brandon to build a relationship with Ne-Yo's production manager, who also works with a bunch of other artists. Brandon stayed in touch, and eventually got a call saying that TLC was looking for someone to run monitors and act as an assistant production manager. From there, he managed to keep working by making himself a commodity.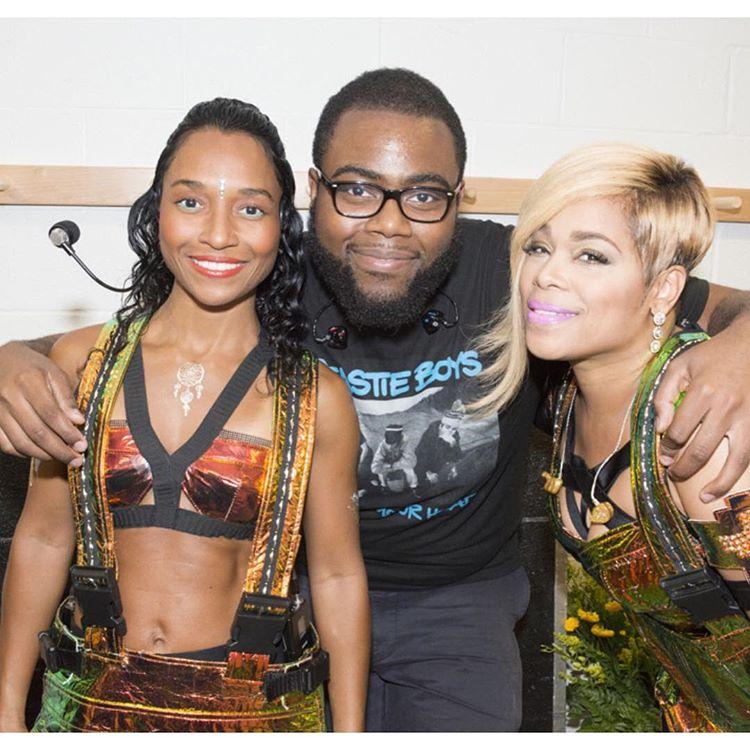 This type of chain reaction is typical of the industry, but Brandon takes it a step further. Whenever he meets someone he vibes with, he stays in touch and helps them out.
"I'm at the point now where I have to turn down gigs, because once I'm booked on something, I'm locked in," he says. "Whenever I turn something down, I make sure to pass along the name of someone who I think might be a good fit."
By recommending other engineers he trusts, Brandon has created a network of friends who will recommend him in turn. "As a result, we all stay working," he says.
Know exactly when and how to provide creative feedback to an artist.
"My first job was with Ne-Yo, an A-list artist who knows what he wants," says Brandon. "Same with TLC. Then I worked with [singer-songwriter and former American Idol contestant] Tori Kelly."
Tori was just starting out, and she wasn't well-versed in the lingo artists use to talk to their monitor engineers. Whereas Brandon looked at the work he was doing with Ne-Yo and TLC as more of a service, he approached working with Tori as an educational experience for both of them.
"She would ask me to make her guitar sound prettier. I didn't know what that meant exactly, so we started trying things. Through trial and error, we came to understand that 'pretty' meant reverb," says Brandon.
"As a monitor engineer, you're building a relationship with an artist based on their tastes," he adds. "Once you figure out what a newer artist likes, you can define terms and help shape what they ask for in the future."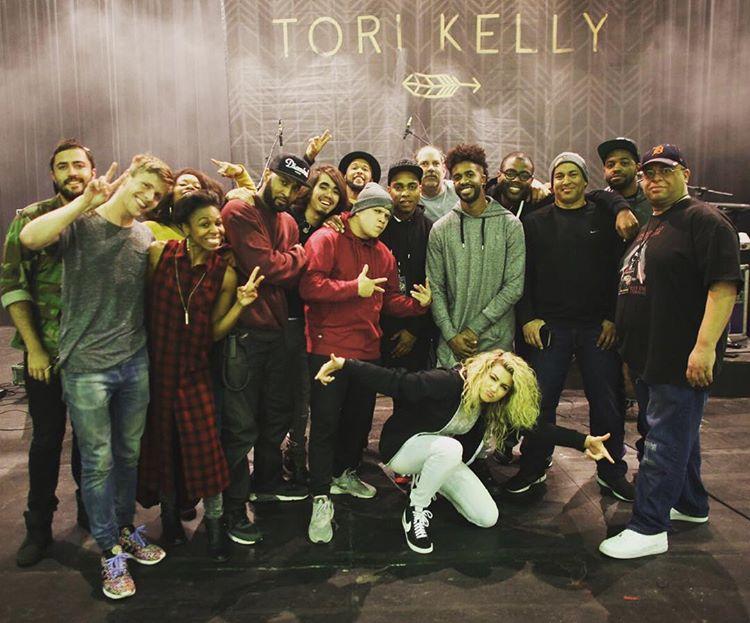 There are no days off, especially when it comes to being your own boss.
Unlike some freelancers who hire outside help to run the business side of things, Brandon manages all of his invoicing and expenses himself, working under the company name Blackwell Productions. This means a lot of his downtime is spent cataloging receipts, writing up invoices, and making sure he's putting away enough money for taxes.
"When I have a day off, all I want to do is catch up on sleep," he says. "But the fact is, if you don't submit an invoice, you don't get paid. If you shove a receipt in your pocket and lose it, you can't write it off."
This means setting regular "office hours" for himself, even when he doesn't feel like it. And he says he hasn't ruled out the prospect of hiring on outside help in the future.
"My parents have offered to help me run the business after they retire," he says. "I just might take them up on it."