Check Out This CSI-Style Morgue Set Film Students Built
Published on May 30, 2013 by Full Sail Blog
You never know what you'll find walking around Full Sail's campus, and recently, strolling through some of the film soundstages, we came upon a student film set straight out of CSI.
The set was a sterile-looking morgue, complete with "cold chambers" and examination tables. It was the backdrop for Valediction, a drama written and directed by Rodrigo Correia, a student in the Film Bachelor of Science degree program.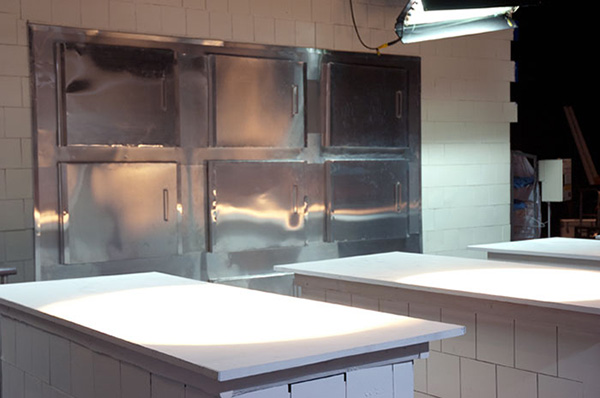 To create the look of the metal cabinets and doors, the crew used metal sheeting, which they had to cut and shape. For the examination tables, the crew used metal sheeting overlaid with plastic sheets. The tiles on the walls and on the table bases are actually made out of wood.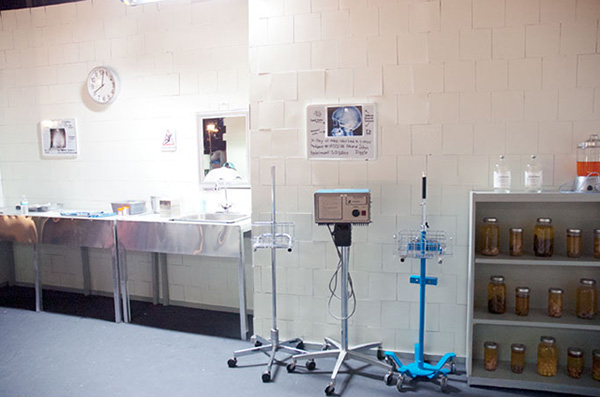 "It's a lot of work because we have to cut all the tiles, then paint them," said Aileen Arrevillaga Garcia, the production designer for Valediction. Garcia said the crew had to put in extra time to get the exact look they were going for.
Valediction was shot on 35mm film using an ARRICAM. The film's student crew leaders, from left, were: Jessica Govea (1st Assistant Director), Evan Childs (Director of Photography), Aileen Arrevillaga Garcia (Production Designer), and Rodrigo Correia (Director).