Five Faculty Smartphone Photo Tips
Published on Jun 26, 2013 by Christine Janesko
Smartphones have eliminated or reduced many handheld items in our daily lives: planners, calendars, terrestrial phones, notepads, hard copy newspapers, and – of course – digital cameras.
While certain types of photography require an investment in expensive camera bodies and lenses, (sports and high-end publishing, for instance), the ease and sophistication of smartphone cameras and camera apps makes it natural for people to reach for their smartphones for everyday photos.
Smartphones are not designed solely to be cameras, however, so there are some tricks to getting better shots with your smartphone.
Here are 5 tips for taking better smartphone photos from two of our faculty experts:
1. Experiment with Light
Since smartphones "lack the glass" of a more traditional camera lens, focus on composition and watching the light, suggests Lesley Silvia, a Course Director for Full Sail's Digital Arts & Design Bachelor of Science program. Try out all your smartphone's light-sensitive options: the ISO (speed), white balance, exposure value, etc.
"I'd say experiment – just watch shooting directly into the sun too much, but don't be afraid to shoot backlit," suggests Silvia. "Try placing your subject in front of a lighter background like a sunset or fireworks, have the phone meter [set to] the background light, and use your flash on the subject to keep him or her from being underexposed."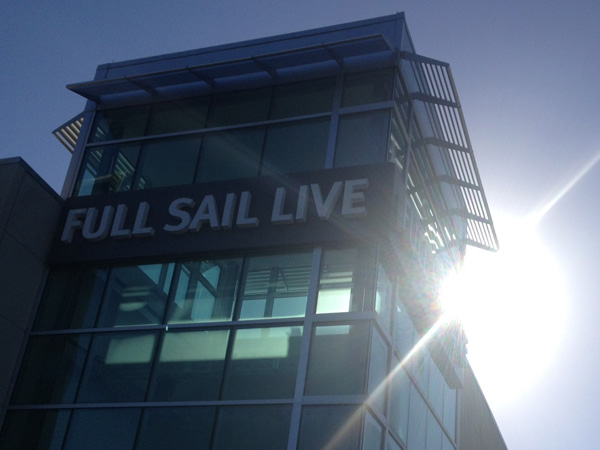 2. Use the Grid
If your photos all seem to tilt in an unintentional Dutch angle, you can straighten yourself out using the grid option available on most smartphones. The grid is also helpful for framing your shots. "One thing a lot of amateurs will do is take their focal point and put it smack dab in the center of the frame," said Silvia. Instead, you should employ the "rule of thirds" – placing your focal point in one of the four intersections on the grid, or "sweet spots," as Silvia calls them. "Placing your focal points on or near the sweet spots gives an image more tension and energy," says Silvia.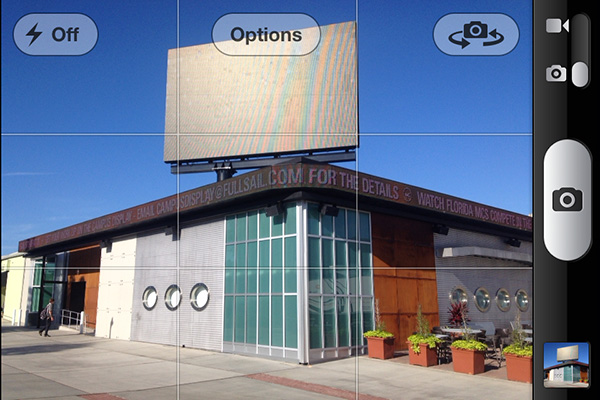 3. Get Close!
"Avoid the digital zoom. Walk up to your subject instead," suggests Yamina Palma, a Course Director for Digital Arts & Design. "The reason is because the camera is already a low resolution. If you use the digital zoom, the quality is going to get grainier. Walking up to your subject maintains the integrity of your shot."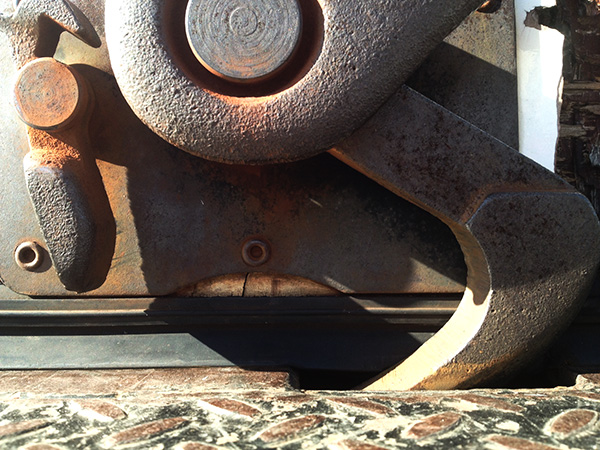 4. Hold Your Phone Like it's a Camera
It's very common to get blurry photos with a smartphone. One reason is the phone is not designed to be balanced in your hands like a camera – it's designed to fit in your pocket. But you should still hold your phone like a camera – "with two hands," says Palma. "When you study photography, you're taught to hold the lens with one hand and then the base with the other one. This helps with reducing camera shake," points out Palma. "With any camera, really, you want to hold the camera with two hands so you can reduce shakiness."

5. Get a Clean Shot
Lens caps and camera bags protect professional cameras. Not so the workhorse smartphone. Most likely, your phone is coming into contact with all kinds of stuff on a daily basis – the lint in your pocket, the lipstick in your purse, your fingers. "If you have an important shot, make sure your camera lens is clean," says Palma. And remember to keep your fingers out of the shot.