FL Blog Con Takes Over Full Sail Live
Published on Sep 29, 2015 by Stephanie Rizzo
Update: In November 2018, Full Sail's Internet Marketing programs were updated and are now Digital Marketing Bachelor's, Digital Marketing Master's, and Digital Marketing Certificate.
This past Saturday hundreds of bloggers, social media mavens, and influencers from around the state of Florida gathered in the Full Sail Live Venue. Friends greeted each other warmly. A small group clustered around a table laden with coffee and paper cups. At around 9 a.m., the assembly was instructed to take their seats in preparation for a very special presentation. But rather than directing their attention to the stage, participants instead turned to their phones. Audience members had been instructed to download a podcast prior to the event. At the designated time, everyone donned headphones and pushed "play." The result? A completely silent celebration incorporating movement, lights, and lots of information on how to start a podcast of your own.
This "unKeynote" kicked off a full day of events as part of the the fifth annual Florida Blogger and Social Media Conference, known to most people as FL Blog Con. The theme of this year's event was "The Next Step," and conference goers were treated to panels and workshops designed to help them take their blogs to the next level through sponsorships and monetization opportunities.
"It's the first year we've done a monetization track, and we're going to hear from 5 different speakers about great ways to monetize. Everything from how to make money from a webinar to monetizing your email to making money from your blog. So I know everybody is very excited about that," said Bess Auer, the conference's founder.
"Blogging is a platform that allows you to connect with others in so many ways," she continued. "Not only by sending your voice out to them, but also by allowing them to connect back with you. It's one of the most valuable resources we have."
New Media Journalism student Leah Beilhart was recognized by the conference for high academic achievement within her degree program. Leah, a photographer by trade, received a $5,000 scholarship.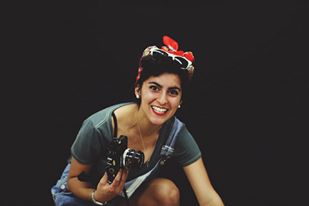 2015 FL Blog Con Scholarship recipient Leah Beilhart
"[Winning the scholarship] was completely unexpected," she said. "I'm really thankful for it because every little bit of money counts when it comes to paying off your loans. Money aside, it was such a blessing to be recognized. It really encourages me to keep going, and it gives me a little insight that I might actually be going in the direction that is the best for me."
Full Sail's own Jeff Sharon gave a presentation on Periscope, Meerkat, and the Power of Live Streaming, where he offered tips gleaned from his years as a TV reporter on how to up the production value of a stream with just a little preparation. This marked Jeff's third year attending the conference. "I look forward to it every year, because I know I'm always going to learn something new," he said.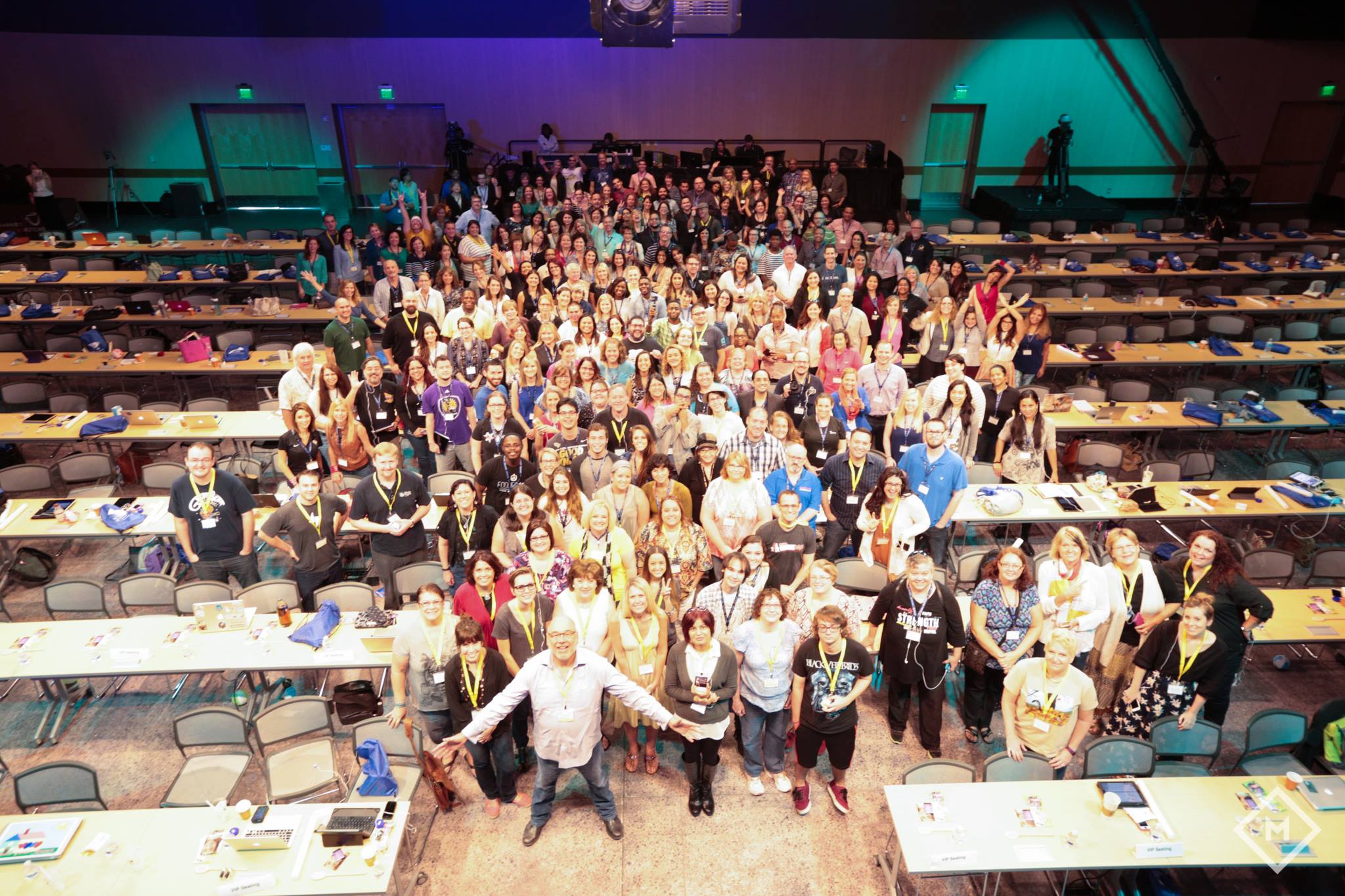 A group shot of FL Blog Con attendees by Macbeth Photo.
In addition to the unKeynote, attendees were treated to break out educational sessions, networking opportunities, and even one-on-one WordPress consultations (lead by Game Design grad Adam Soucie). The event culminated in a closing keynote which provided an in depth look at the blogger-brand relationship.
If you missed this year's conference, don't worry. You can get the full rundown by heading over to the conference's twitter page, where the organizers are collating recaps from around the web. You can also join Bess Auer and friends for a very special recap presented by Blab.