Full Sail Honors Extraordinary K-12 Educators
Published on Jul 20, 2021 by Abby Stassen
Abigail Callaway and Diana Penning were recognized for going above and beyond in the classroom.
Full Sail's annual Extraordinary Educator Award honors K-12 instructors who create supportive classroom environments for their students' creative growth, and two teachers made the cut for the school's 2020 award. The winners were Abigail Callaway, a Fine Arts teacher for high schools in the Orange County, Florida public school system, and Diana Penning, a tech-focused teacher at Spring Hill High School in Chapin, South Carolina.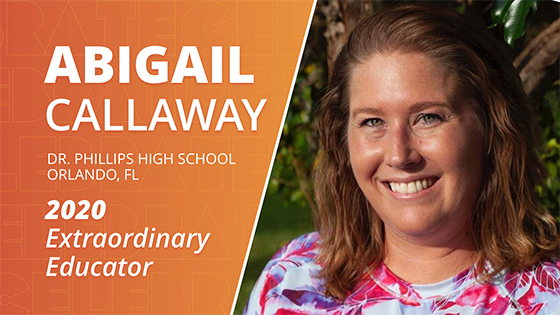 2020 Extraordinary Educator Abigail Callaway
Abigail Callaway has spent the past decade fostering a Fine Arts community among Orange County high school students. Her Advanced Placement art students routinely earn some of the highest AP test scores in the state, and they've won multiple local art festivals. She's served on the Orange County Public Schools' Curriculum Writing Team for six years, and she received the 2020 Local Art Education Association Leader Award by the Florida Art Education Association.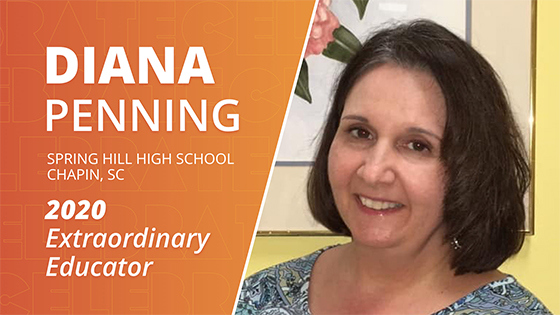 2020 Extraordinary Educator Diana Penning
Diana Penning has been teaching at the high school level for 17 years. She is a certified teacher with Code.org, UTeach, Google, and Project Lead the Way's Computer Science and Engineering program. She has been a Spring Hill High School faculty member for eight years, and she helped the school develop its Computer Science program. Her students were split between in-person and virtual learning over the past year, but she kept their esports club active by signing them up for virtual tournaments and sending them care packages.
Full Sail is proud to honor these dedicated teachers with the 2020 Extraordinary Educator Award.