National Geographic Shoots a 'Brain Games' Episode on Full Sail's Campus
Published on Sep 26, 2013 by Full Sail Blog
On Saturday, Sept. 21, six crew members from National Geographic's Brain Games joined with faculty members and students from Full Sail's Digital Cinematography and Film programs to shoot an episode for Brain Games, a reality TV series that explores psychology and neuroscience.
The shoot took place on one of Full Sail's soundstages in front of a small, live audience. The Full Sail crew served as camera and jib operators and performed the roles of sound mixer, audio technician, digital image technician, key grip, and best boy. Five Digital Cinematography students were also on set, working as production assistants.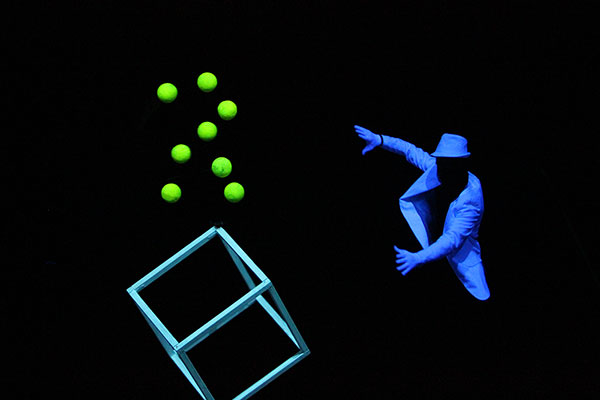 The crew was filming the black light performance group Fighting Gravity, which is known for its choreographed sequences, set against black light and pulsating music, in which people and objects seem to dance or hang in mid-air. Full Sail Show Production grad Caleb Sharp is a founding member of Fighting Gravity, which earned third place on Season Five of America's Got Talent.
Brain Games will air three roughly one-minute segments of the group's performance for an episode that deals with light and color and how the brain processes color, says Fighting Gravity's Manager Mike Matsumoto.