Nearby Neighborhoods to Know
Published on Dec 19, 2019 by Bridgette Cude
Places to visit near Full Sail's campus
Full Sail University has the privilege of sitting at the crossroads of several unique neighborhoods. Central Florida has plenty to offer for students looking to get out, explore, and find their niche. Here are some local spots near campus you need to know.
Audubon Park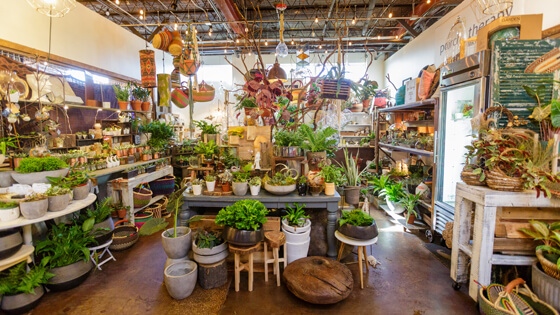 Orlando's Audubon Park Garden District is a hip, midcentury neighborhood where you might spot wandering wild peacocks, live music, farm-to-table restaurants, retro thrift shops, and more. It's also home to the Harry P. Leu Gardens, a 50-acre botanical park containing a historic museum, 200-year-old oaks, and meandering tropical trails.
Mills 50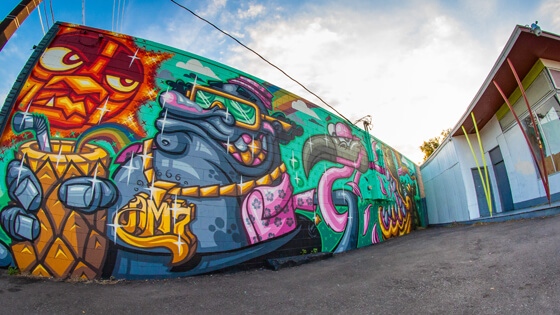 From Vietnamese cuisine and fusion restaurants to vinyl stores, costume shops, and every eclectic local business in between, Mills 50 is a bustling, budget-friendly neighborhood capturing the city's unique diversity. Check out the murals that line the colorful streets and visit the Orlando Science Center, Orlando Museum of Art, and Mennello Museum of American Art just outside of Mills 50.
Milk District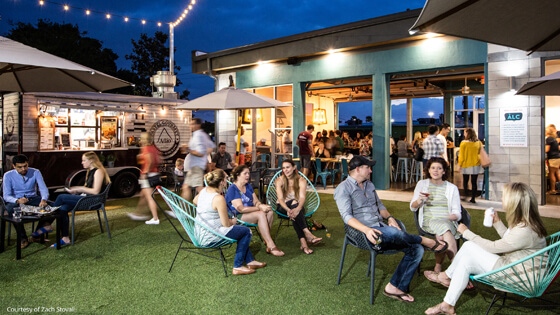 What started as a dairy farm in 1925 has grown into a cultural hub with plenty of mom and pop shops, food halls, and artsy block parties. Visit the Milk Mart where local shops come together for a handmade, pop-up market. This neighborhood also boasts the Orlando Skate Park and Festival Park where outdoor concerts and, you guessed it, festivals make the rounds.
Downtown Orlando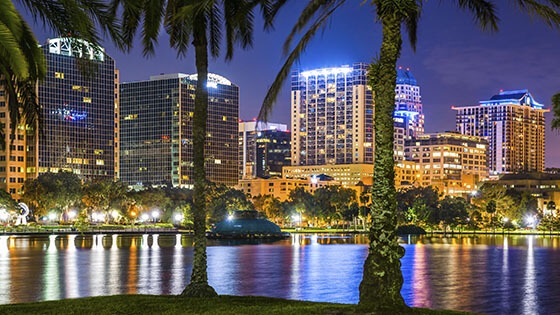 A hot spot for entertainment, the Downtown Orlando area includes plenty of big event spaces, like the Amway Center, Camping World Stadium, and Dr. Phillips Center for the Performing Arts. You'll find plenty of coffee shops, comedy clubs, nightlife, arcades, and even a museum or two in this bustling-yet-accessible area.
Lake Eola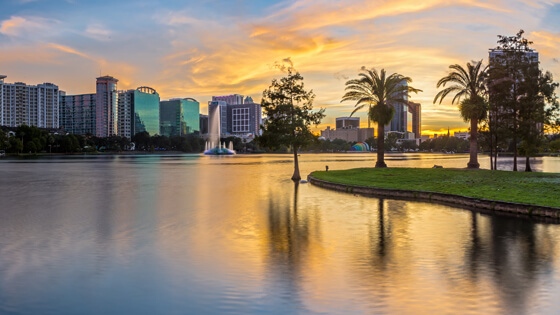 An iconic Orlando spot, Lake Eola sits at the heart of the city with a colorful fountain, swan boats, the Walt Disney Amphitheater, a pagoda, and its most famous residents, dozens of live swans. The park also hosts a weekly farmers market along with other citywide events like fun runs, concerts, and holiday tree-lighting ceremonies.
Park Avenue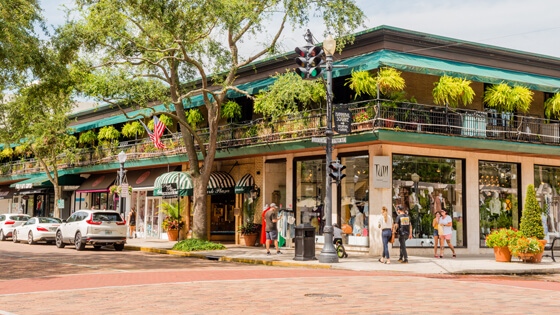 This Winter Park neighborhood leans on the fancier side with over 140 boutiques, sidewalk cafes, and tucked-away courtyard gardens. Come here for fine dining, strolls under big oak canopies, seasonal art shows, and fashion events. The area is also home to the Morse Museum of American Art and a picturesque train station for the commuter rail line, the SunRail.
College Park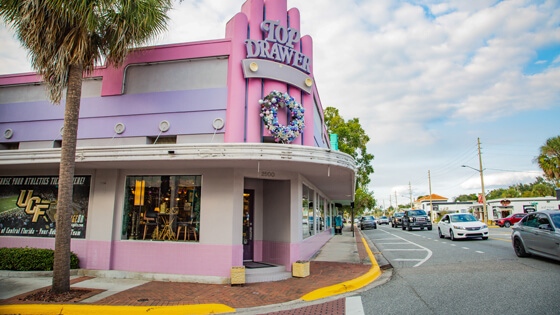 Known for its foodie-friendly gastropubs, airy boutiques, and vintage stores, College Park is a vibrant neighborhood near Downtown Orlando that mixes an urban living experience with a small-town feel. The area is also home to award-winning restaurants, the historic Dubsdread Golf Course, and a popular waterskiing and wake-boarding spot, Lake Ivanhoe.