Get Nerdy Near Full Sail
Published on Dec 9, 2019 by Bridgette Cude
Pop culture events and fun near campus
Full Sail is the place to find your people. We're all passionate about what we do, chasing our dream career, and geeking out about our "thing." Coincidentally, that also applies to all the fun, nerdy, pop culture stuff we're into on the side.
Whether it's comics and games, science and tech, fantasy, art, or anime -- Central Florida is full of spaces to cater to your interests and introduce you to new friends.
Events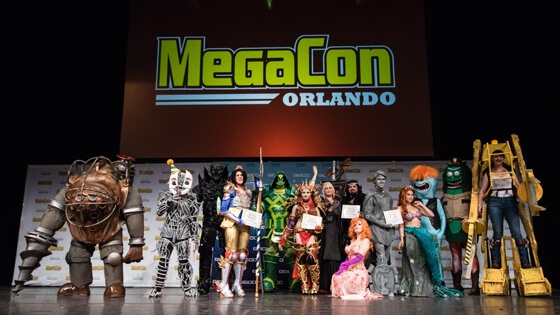 MegaCon
MegaCon is the largest comics, sci-fi, anime, fantasy, and gaming event in the Southeast. Over 100,000 fans descend on Orlando to get an autograph or catch a panel with their pop culture heroes, shop unique gifts, cosplay, and take "how to" workshops.
Nerd Nite Orlando
The event that encourages you to "be there and be square," Nerd Nite is an educational and entertaining evening featuring quick presentations from guest speakers followed by an audience Q&A. Topics range from the scientific to the social, tech ethics to art, paleontology to the meaning of life -- all with nerdy spins from comic book culture, Star Wars, video games, and more.
Events at the Orlando Science Center
Special programming, like Science Night Live, at the Orlando Science Center is designed for adults only. The 21-and-over event features guest speakers, workshops, competitive science trivia, and other activities. At Science Night Live, you might solve a murder mystery, simulate synaesthesia, make friendship bracelets, or go stargazing. Check out all the events at OSC.
Games and Comic Books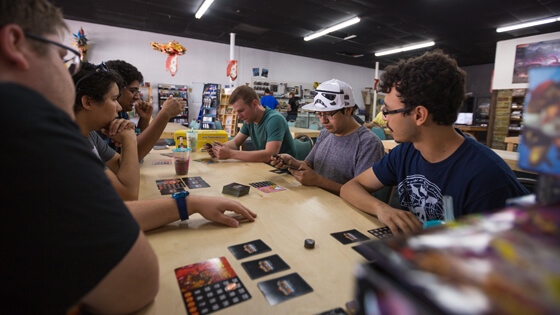 Campus Cards & Games 2
Right across from the Full Sail University campus, you'll find a small shop specializing in card games and board games like Magic: The Gathering, Warhammer, Dungeons & Dragons, and a lot more. Campus Cards & Games 2 also holds weekly gaming events and tournaments.
Cool Stuff Games
Cool Stuff Games is great venue to peruse the latest card games, board games, RPGs, and miniatures, or gather with friends around one of their many gaming tables. This store also holds regular gaming events and tournaments.
Gods & Monsters
The self-described "nerd hub" is a spot for pop culture collectibles, comic books, social gaming, cosplay parties, and a themed bar. Orlando Weekly readers have voted the family-owned and operated Gods & Monsters Best Comic Store for multiple years running.
Arcades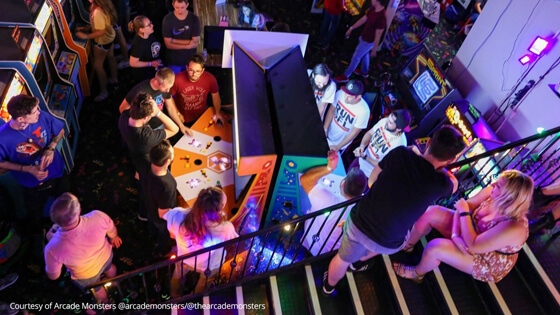 Player 1
Come for the unlimited arcade games (with a small cover), stay for the themed drinks, vintage video games, and special cosplay events at Player 1 This barcade has rotating classic arcade cabinets, console games from every era, and a large variety of craft beers and concoctions; it's all ages before 6pm and 21+ afterward.
Arcade Monsters
Located just 15 minutes or so from Full Sail's campus, Arcade Monsters is an all-ages, unlimited-play arcade with a full selection of classic arcade games, pinball machines, as well as all the latest consoles, including a VR lounge. Snacks, drinks, Cuban food, and craft beer are also available for purchase.
The Cloak & Blaster
"Your Friendly Neighborhood Gaming Pub and Kitchen" is a full-service tavern with nearly 500 board games, a lounge made for RPG campaigns, and select console games at the ready. The Cloak & Blaster also holds events like "Orctoberfest," Star Trek trivia nights, and Hobbit costume parties. All ages are allowed before 8pm, but it's 18+ after that.
Museums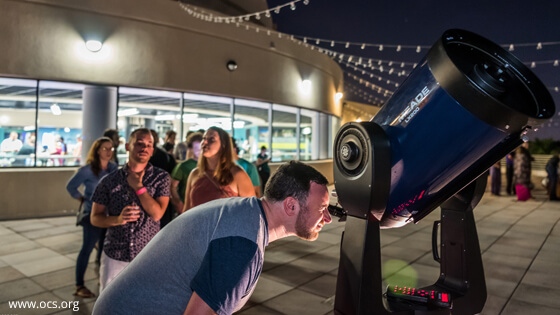 Orlando Science Center
An award-winning, hands-on science museum, the Orlando Science Center is great for an educational, family-friendly outing. It houses interactive exhibits, labs and workshops, theaters, and an observatory. It's also home to tech expos, behind-the-scenes tours, and Science Night Live, the adults-only special programming mentioned above.
Orlando Museum of Art
The Orlando Museum of Art is a leading cultural institution in Central Florida featuring Contemporary Art, American Art, and Art of the Ancient Americas. On the first Thursday of each month, the museum also hosts an evening art party featuring local artists, live music, and refreshments.
The Morse Museum
The world's most comprehensive collection of Louis Comfort Tiffany's work is just down the road from Full Sail University. The Morse Museum includes everything from Tiffany jewelry and pottery, to paintings, art glass, lamps, and a historic chapel interior.
Emil Buehler Perpetual Trust Planetarium
Located on the campus of Seminole State College, this planetarium shares live, interactive shows, star displays, and full-dome video presentations. Astronomy lovers can also check out Telescope Thursdays where the Emil Buehler Perpetual Trust Planetarium takes their equipment on the road to stargaze in different locations around Central Florida.
SKELETONS: Museum of Osteology
Check out real bones and artifacts from 500 animal skeletons at SKELETONS: Museum of Osteology. This museum, located in the heart of one of Orlando's tourist zones, shares a lawn with Madame Tussauds, a giant Ferris wheel, and SEA LIFE Orlando Aquarium.
Theaters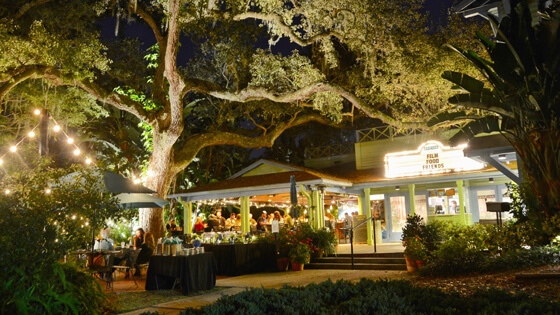 Orlando Shakes
In partnership with UCF, Orlando Shakes produces world-class theatrical performances, including classic, contemporary, and children's plays ranging from Macbeth to Interstellar Cinderella. This company also hosts educational workshops and Tony Awards viewing parties.
Dr. Phillips Performing Arts Center
Located in downtown Orlando, this large performing arts venue showcases Broadway plays, dance performances, comedy, and concerts. The Dr. Phillips Performing Arts Center has also partnered with Full Sail to provide students opportunities to gain real-world experience on various productions.
Enzian
This single-screen arthouse theater focuses on independent and foreign films, cult classics, short programs, and everything in between -- complete with in-theater dining and a full-service patio bar. Enzian also hosts many Central Florida events, including the Full Sail-sponsored Florida Film Festival and Reel Short Teen Film Festival.