Where to Eat Near Full Sail
Published on Jan 9, 2020 by Bridgette Cude
Student-friendly food and drinks close to campus
Maybe you heard that chain restaurants and cheesy tourist spots are the only options in and around Orlando. Fortunately, there's much more to this area's food scene than you might expect. Here's a rundown of some student-friendly food and drinks near Full Sail -- no cheesy chains needed.
Budget Eats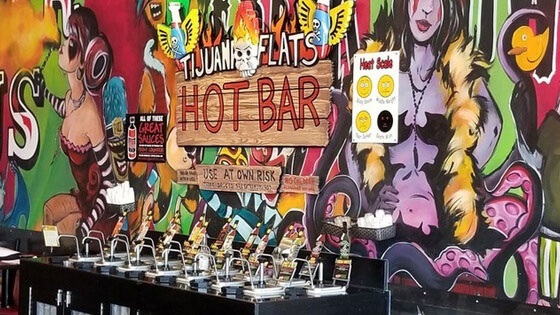 One of the biggest perks of the Central Florida food scene is the variety of affordable cuisine you can find around every corner.
Tacos, one of the most popular budget-friendly foods in town, can be found in almost every neighborhood. Places like Gringos Locos, Tijuana Flats, and Tako Cheena often top the list of Orlando Weekly's Best Cheap Eats awards. Other local foodie favorites include Tin & Taco, Tortas El Rey, and Hunger Street Tacos.
Visit Orlando lists other iconic favorites like Pom Pom's Teahouse & Sandwicheria, King Bao, Hot Dog Heaven, Sticky Rice, and Beth's Burger Bar. Another great resource for cheaper eats: Follow The Daily City's Food Truck Bazaar for updates on weekly food truck roundups and visit local farmers markets to find great food carts and produce.
Brunch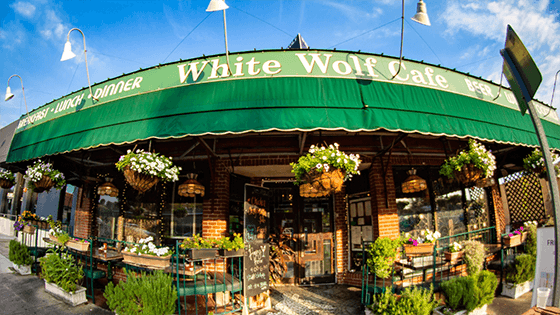 Everyone loves brunch, and Central Floridians are no exception. Santiago's Bodega, Briarpatch Restaurant, and Se7en Bites are frequent flyers on Orlando Weekly's Best Brunch lists, in addition to Maxine's on Shine, Dexter's, and White Wolf Cafe.
Chances are, you're never far from somewhere with a weekend brunch menu, so if you're looking for something specific, consult local foodie groups on Facebook or follow food bloggers on Instagram for inspiration.
Coffee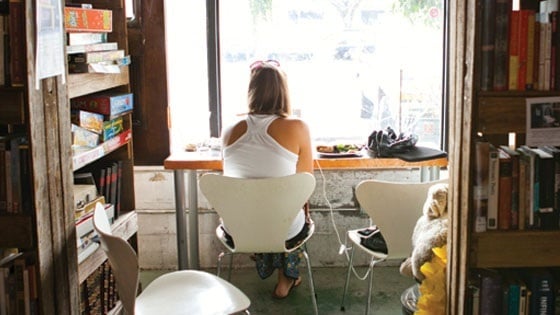 Coffee shops in this area do more than just serve great cups of caffeine. Many are also the perfect environment to study, meet a friend, or get inspired. Foxtail Coffee Co., Stardust Video & Coffee, Lineage Coffee Roasting, Craft & Common, and Drunken Monkey Coffee Bar have vibes that range from cozy to industrial, minimalist to eclectic, Instagram-able to authentic.
Open Late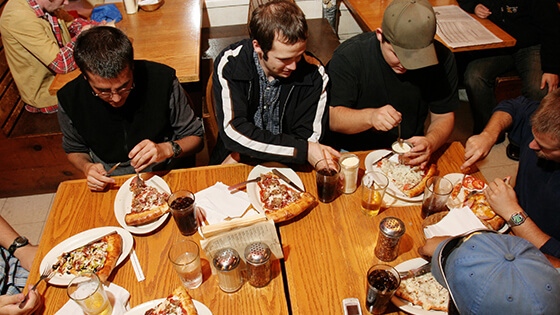 Many of the places we've already mentioned check the box for good food served late, including Pom Pom's, Tako Cheena, Santiago's Bodega, and Gringos Locos. Other nearby restaurants for night owls include Izziban Sushi, The Parkview, Lazy Moon Pizza, Hotto Potto, Big Time Street Food Co, and Austin's Coffee, which serves their full cafe menu until closing time.
And with a prolific number of food delivery services, take out, and pizza shops near campus, late night food can always just come to you.